Whether you are looking for a home inspection, commercial property inspection, or engineering services, we provide you with outstanding service and guaranted professionalism.
Serving the Tampa Bay Area
Call. Email. Text Message.
As our client, we are here for you.
Windi Gohl, PE

Windi is a Florida Licensed Professional Engineer and InterNachi Certified Home Inspector with over a decade of experience in construction and design. She holds a Bachelors of Science in Civil Engineering, with a Minor in Environmental Engineering from Florida Gulf Coast University. Windi specializes in site design, stormwater and drainage design, site inspections, permitting and environmental compliance.

David Gohl, HI

David is a Florida Licensed Home Inspector with experience in construction and water and mold remediation. He is certifed to inspect commercial buildings, perform thermal imaging services and provide wind mitigation inspections through the International Assocation of Certified Home Inspectors (InterNachi). He holds a Bachelors of Health Science from Nova Southeastern University. David specializes in building inspections and building science.
---
Why choose us?
Outstanding Client Service
Call. Email. Text message. As our client, we are here for you. We are here to provide you with personal service, professional recommendations, and the best experience possible.
Easy-Read Inspection Report
Our report is an easy to read document with a summary page so you can quickly identify important items. The report gives you a comprehensive understanding of the visible condition of the property, as well as recommendations and next steps. Our report includes high-resolution color photos, and is sent to you via email.
Fully Insured
We carry errors and omissions insurance (E&O) as well as general liability (GL) insurance.

Professional Licensing
Each inspector is either a licensed home inspector, or a licensed professional engineer (PE). This means we meet the rigorous Florida requirements to practice our profession.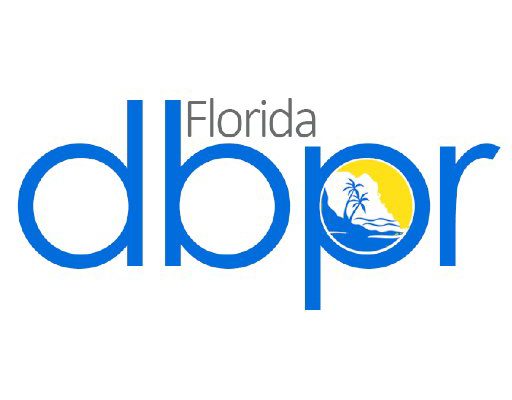 Click image to verify licensing.
InterNachi Certification and Membership
We are certified and belong to the International Association of Certified Home Inspectors. This means we are required to complete 24 hours of continuing education each year, abide by a strict code of ethics and operating procedure, and use state-of-the-art inspection tools.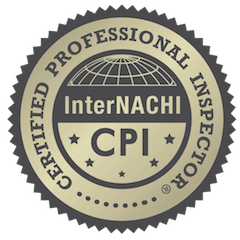 Experience
We have years of experience in construction, engineering, permitting, mold and water damage remediation and safety.
Safety is a priority
We ensure the safety of all by following safe work practices.
We Provide a Free Home Safety Book with each inspection
We are pet friendly!
We know your pet is part of your family. That's why we provide you with a pet safety checklist for cats and dogs.

We stay current on our education!
We take over 30 hours of continuing education each year to maintain certification through the International Association of Certified Home Inspectors and the State of Florida.
We guarantee our work!
We participate in the "We'll Buy Back Your Home Guarantee" through the International Association of Home Inspectors.
We use thermal imaging and moisture meters on every inspection at no extra charge!
We are thermal imaging/infrared certified. We use thermal imaging and moisture meters on every inspection to identify plumbing leaks, roof leaks, exterior water intrusion, missing insulation, and overloaded electrical circuits.

We are First-time home-buyer friendly!
First time buying a home? We take time to explain home maintenance and answer all of your questions. In addition, you can call us any time after the inspection and we will answer your home maintenance questions.
Se habla español

Metro Engineering & Inspections
"Property inspections done right"
813.523.3907
contact@meipros.com
Serving the Tampa Bay Area